Ever since Google shut down their keyword search tool, now requiring users to have an AdWords account to use it, bloggers and affiliate marketers have been scrambling to determine how they will get another SEO Keyword Research Tool Free.
Look no further.
The best keyword research tool, that also has the ability to track SEO ranking on Google, Bing and Yahoo, is Jaaxy. And you can sign up free, with 30 free searches a month.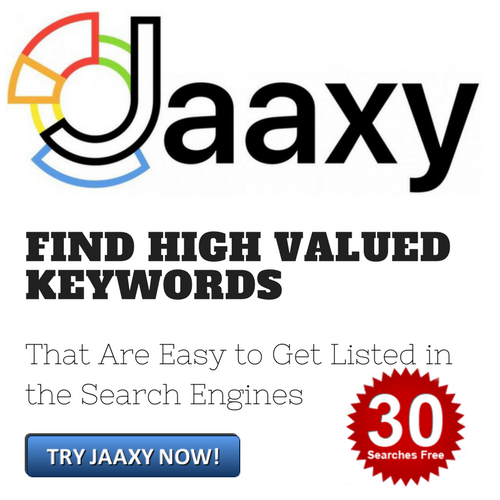 HOW TO USE JAAXY
The best way to show you how this tool can absolutely help you find the best ranking keywords to help you improve your SEO ranking with Google, is to show you some snapshots of how it works.
Some of the most important pieces of information that you will get with your free 30 searches on Jaaxy, will include:
The Keyword – The word or group of words that is being searched on the Internet.
Avg – The average number of people searching a specific keyword per month.
Traffic – The actual number of clicks on websites with that keyword.
QSR – The number of Quality Search Results, actual websites with content ranking for that keyword. (Your competition.)
Below is a simple snapshot of a keyword search for "Coach Purses" using the Jaaxy keyword search tool. You can see from the first entry, there is a monthly average of 64 searches for "pink coach purses," with 11 websites or pages actually being clicked on, out of 11 websites with content available. If you used this exact keyword and offered quality content, you have a better chance of ranking on the first page of Google.
ELIMINATE WRITER'S BLOCK
There are two unique tools in the Jaaxy platform that you won't find anywhere else. Alphabet Soup and Brainstorm are brilliant ways to come up with the perfect niche or topic to write about. The technology here pulls information from all over the Internet and breaks it down into a simple process that gets your mind fired up.
Here is a snapshot of the Alphabet Soup tool in Jaaxy. As you can see, you can enter any topic and Jaaxy will let you know what the most popular searches are for that topic. Click on any of these topics and Jaaxy will break down for you what specific keywords are popular for that topic.
In this snapshot of Brainstorm, you can see you get a list of the top Google Trends, Alexa Topics, Amazon Best Sellers, and Twitter Trends. This list includes the top ten, but can be expanded upon by adding your own searchs to your Brainstorm queue. This is extremely helpful in getting together ideas of topics to write about that are relative and popular.
INCREASE THE VALUE OF YOUR DOMAIN
Domains, just like real estate and physical property, have value. The value depends a lot on their traffic and any popular keyword search terms they contain. This is significant both to bloggers and business owners who need a website for their business, as well as to those who like to buy and sell domains for a living.
It's very possible you could buy a domain at $0.99 cents, and sell it for over $1000, simply by finding a domain that is a part of popular keyword searches. Domains are sold daily for $100's, $1000's and sometimes millions of dollars. You never know when you'll hit the right one, but you have a better chance if you use the domain search tool on Jaaxy.
TRACK YOUR WEBSITE KEYWORD RANKING
Jaaxy has the simplest tool for tracking where your website is in a specific keyword ranking on Google. For example, in the snapshot below you can see that Pinterest.com is number 6 on page 1 of a Google Search for "do it yourself." You can do this same search with your own website and whatever targeted keywords you're competing with and see where you stand.
This is something that affiliate marketers and bloggers will find particularly valuable as they grow and get more traffic. Knowing what your competition is will help you stear in a direction of providing unique and desirable content on your website.
IS IT REALLY FREE?
You can register with Jaaxy for absolutely no cost. It does not require a credit card or a "free trial period," after which you might get a charge. You can simply enter your name, an email address, and a password and you get access to all of the tools above, including up to 30 free searches in a month.
If you want more searches you can subscribe. If you do intend to do that, I highly recommend checking out SiteRubix and Wealthy Affiliate first as their membership comes with a free Lite Version of Jaaxy with unlimited search options. You can read about the SiteRubix website builder platform through our article here: Build Your Own Website Free
But if you just want to get your 30 free searchs on Jaaxy, go ahead and sign up by clicking below!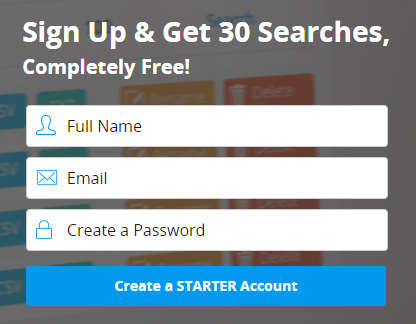 Have you tried Jaaxy? Let us know your experience in the comments below.