Are you looking for quick, easy and FREE printable business card templates?
Here are the most popular sites used by entrepreneurs at Easy Business Builders to create quality business cards…
BROTHER CREATIVE CENTER
The Brother Creative Center is one of the most popular places to design and print business cards for free. It requires no registration to use it which makes it super quick and simple. It has over 50 designs categorized by the type of business you have, but you can also create from scratch.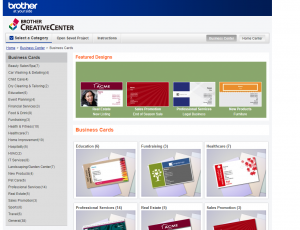 AVERY BUSINESS CARD DESIGN TOOL
We love Avery's business card designer tool with over 1000 options for designs as well as the ability to custom design. The templates they have are from the Adobe and Microsoft design tools, combined to give you an amazing selection of options.
The site does require you to register in order to use their business card designer, but registration is easy. This also gives you the option to save your designs to print later or submit an order to Avery to print your cards professionally for you.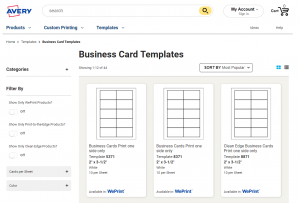 CANVA
Canva is one of those pretty little secrets that turns out to be pretty high end. They have over 2000 quality design options. They aren't at the top of our list since their design tools don't offer simple customization. But with all their options you're bound to find something great for your business card. Plus, no registration required and it downloads right to your computer.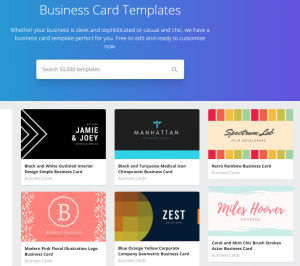 FREE PRINTABLE BUSINESS CARDS
We always love to support small home businesses and online entrepreneurs, since that is who we are here to support. So we have to give special mention to freeprintablebusinesscards.net.
Their website has been beautifully designed to provide over 2000 downloadable business card templates from Microsoft Word.
If you already enjoy using Microsoft Word to locate templates, but have difficulty searching through the designs to find what you need, this is perfect for you.
FEEDBACK
We'd love to hear any feedback you have regarding use of the above recommended free business card templates.
Do you have a favorite?
Please feel free to comment below.